A 501c3 NON PROFIT ORGANIZATION
EDUCATION
YOUTH EMPOWERMENT
COMMUNITY PROJECTS
A NEW VERSION OF A NON PROFIT
WHAT WE DO
We create projects that respond to locally identified needs within communities, enriching the lives of youth and offering alternative ways to approach their futures. VISION: Serve as a bridge between businesses and community concerns to bring innovative projects to underserved communities. Our Primary focus are EDUCATION AND YOUTH EMPOWERMENT. Access to Education is a critical component in creating an opportunity. In specific communities, the disparity in education is staggering. This is a primary factor in our creation of projects based on education. The end goal is to teach people a different way to create and understand opportunities. Youth Empowerment: Our greatest asset in this country is our Youth. We have to reach them early to ensure their potential is realized. Times are changing – encouraging, uplifting, and cultivating the mindset of our future leaders.
PARTNERSHIP & TRANSPARENCY
By partnering with businesses, we can begin to make a change. Our goal is simple - we want to create equal opportunities for all community members. And how exactly do we plan to achieve this? By serving as the middleman between businesses and the community. We understand that companies and individuals often need help finding the right partnership that aligns with their goals and values. That's where we come in. We will work tirelessly to create new projects that serve the community and benefit all parties involved. Individual donors are able to access budgets for each project to see exactly where their money is going.
HOW WE OPERATE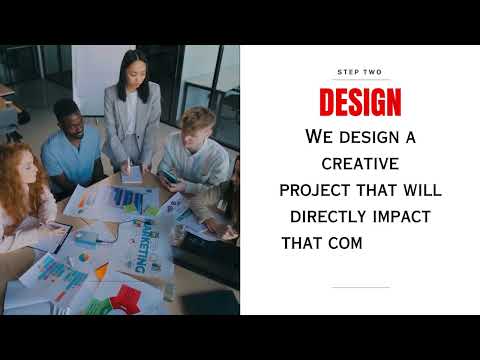 LATEST NEWS
MENTAL HEALTH WORKSHOP
The city of Alexandria has generously granted our organization funds to develop a unique program that focuses on mental health. What sets this program apart is that it is completely free and open to any student who resides in the Alexandria area. The grant was provided by the city's department of community and human services. The program is virtual, which means that participants can access it from the comfort of their own homes. As part of the program, licensed therapists will diagnose various mental health issues, and students will be able to work through each diagnosis themselves with the guidance of these therapists. If you know anyone in the Alexandria area who could benefit from this program, please encourage them to sign up by emailing Gary at gary@theco-opproject.org. This is a wonderful opportunity for anyone struggling with their mental health in the Alexandria area and we are thrilled to be able to offer this service free of charge.
STUDENT TESTIMONIES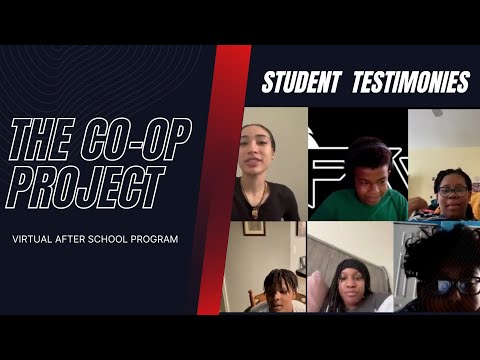 CLICK TO PLAY
Blog posts
Small businesses play a vital role in building and sustaining prosperous communities. When these businesses decide to partner with non-profit organizations, the impact can be even more significant. In this article, we will explore the reasons why small businesses are crucial in making a community great, especially when they collaborate...
Community Not Competion. 
We have to work together in order to make changes within our communities. Competition only makes the goal seem further when we have one common cause. We made this one of of slogans to make a bigger impact and bring people together.
Comes in Black,Red,Orange and Navy Blue.
PROCEEDS WILL GO TO FUNDING FUTURE PROJECTS.